Remote Implementations: Improving Operations Amid Pandemic Uncertainty
As countries experience second or third waves of the coronavirus pandemic, many including the United Kingdom, are going back into lockdown. While organisations are more prepared than the first time around, those on legacy technology are at a disadvantage, likely only scraping by with tedious and time-consuming workarounds to maintain continuity and minimize disruption. Although it might seem counter-intuitive, now is the perfect time to embark on transformation, invest in modern cloud technology, and bring innovation to your operations.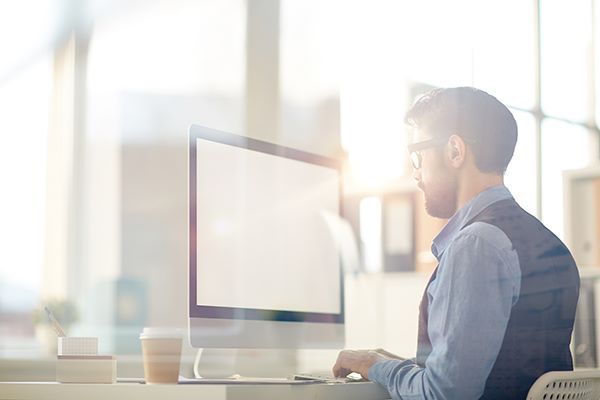 Many people have used the shut down time to better themselves, including setting personal goals, picking up new hobbies, or being more intentional in how time is spent. So, why aren't businesses focusing more on reinvention?
According to a study of business leaders from the London School of Economics, 65 percent of organisations stopped or stalled plans to leverage digital technologies. Yet the challenges with legacy software are well-known. From lack of integration to the back-office and inability to handle interactions outside enterprise walls, to the need to maintain computer hardware, network equipment, and security software, it will make it hard to emerge strong while digitally mature organisations leap ahead. The longer it takes to invest in modernization, the more behind an organisation will be in creating sustainability for the future.
The current crisis created a rush to remote work and is likely to have long-term implications. Companies that implemented an anytime, anyplace, any device approach to their technology systems were more prepared to weather changes brought on by the global pandemic and meet changing customer needs. Every business needs to evaluate how they can adapt to changing conditions and if there are gaps in their system that are preventing them from weathering the storm and emerging strong. Organisations operating technology older than seven years may want to look at innovation in the market and how to leverage technology to drive successful transformation.
Selecting New Software
The shift to the cloud has been gaining momentum for several years. However, software selection processes of the past will not produce the best results for the future. There has been tremendous advancement in the market and understanding what the different vendors offer is critical in making sure the investment is the right fit for your business's current needs and its growth goals.
Software in the cloud requires a culture shift and clear understanding of what the business wants to achieve. Cloud brings the benefit of best practices so businesses can focus instead on differentiators and where they can add value. It does require people to do things differently and change how they get work done.
When starting your transformation project, look at processes and systems that are part of your technology footprint and how they will integrate with the new solution. You may determine that processes can be handled within the new system, and decrease the number of systems you need to support while improving overall operational efficiency, transparency, and reporting capabilities.
An experienced advisory partner familiar with the ERP landscape can help you compare vendor offerings and connect with current users about their decision process, experience, and other insights. As in-person events have moved virtual and users are no longer meeting face-to-face to share case studies, lessons learned, and how-to information, these connections and customer communities are increasingly valuable.
The choice between generic or industry-specific ERP comes down to understanding what you need the system to do and then measuring and quantifying the compromises, and applying a realistic cost to either doing without or working around the compromise. Consider the increased cost and risk of modifications, customizations, integrations, and add-ons in order to perform essential functions with generic software. Carefully look at business processes and determine the best fit for the future.
Rise of Remote Implementations
Whether you've made your software investment or just starting the journey, there has been go-live activity despite the current climate, illustrating that it is possible to achieve an efficient remote implementation and smooth experience. Many workers are 100% remote and manufacturing leaders do not want more people on-site than is needed. With remote work here to stay for the foreseeable future, and the need to innovate to remain relevant, there is no reason to put your transformation project on hold.
An experienced implementation team will know how to cover the technical aspects while ensuring robust communication and collaboration during the process. While video conferencing will never replace the in-person experience, it can be used effectively to make it feel like you're right there. Over the last year, we have conducted conference room pilot testing remotely, participated in factory plant tours from the safety of home offices and been able to keep regular cadence and communication using Teams, Zoom, and other collaboration tools. While nothing replaces in-person interactions, a remote team also opens access to broader talent pools with team members able to participate from anywhere in the world.
Resilience for Change
While organisations have been doing their best to respond to many new challenges, it's largely been a reactive response as problems arise. Adding new technology in the mix without a deliberate plan for managing change will likely result in lower productivity, satisfaction, and user adoption.
As your organisation prepares to tackle a new digital transformation project, especially in a remote work world, incorporating change agility as a competency in your programme will provide an easier transition, higher satisfaction, and overall competitive advantage. The more people in the organisation understand what is changing, why new technology is being implemented and how it will impact their day-to-day work, the faster they can adapt to change, embrace innovation, and achieve ROI from the new system.
Many of the pandemic responses may be temporary, but there's no denying there is a permanent shift in how work will be done. Looking at what can be done virtually and preparing team members to navigate change is key. Remote implementations may be different than the traditional path to go-live, but the outcome is the same: modernization that propels your business forward.
Originally posted on ERPNews.com.