Modernizing Supply Chain for Healthcare
The COVID-19 pandemic illuminated many areas in healthcare that need innovation, some of the most glaring catalysts for change being supply chain disruptions, stock shortages, and rising procurement costs. According to industry analyst Gartner, the total supply chain cost to serve a health system averages 37.3 percent of the total cost of patient care. As health systems and medical centers look to lower supply chain costs and build a more resilient supply chain, there are key areas modern ERP is helping hospitals and health systems improve supply chain management (SCM).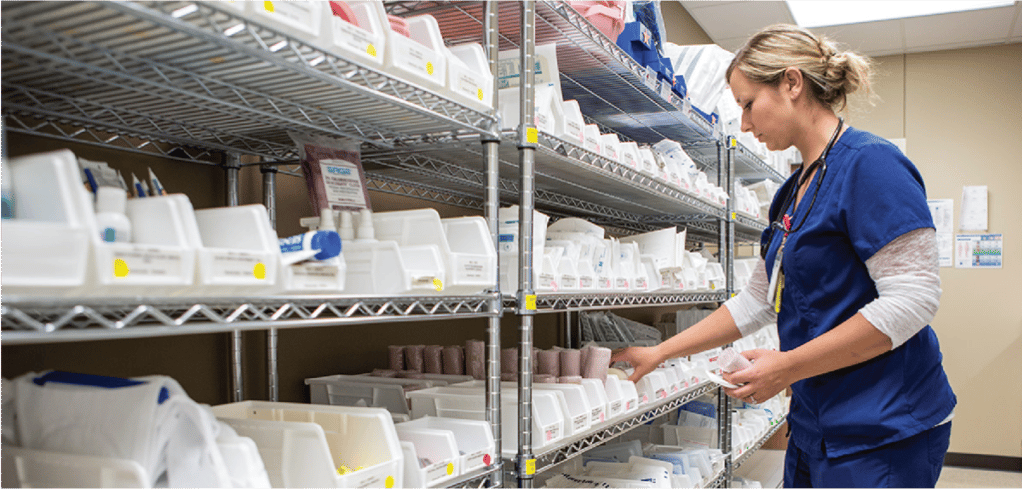 Strategic Sourcing and Procurement
The ability to diversify sourcing in healthcare is vital to minimizing disruptions. The pandemic highlighted the need for greater flexibility to respond to market trends and patient demands for better experiences and quality care. Modern cloud SCM allows leaders to be more strategic with their sourcing, being able to expand the number of suppliers to limit disruptions, while simultaneously be able to decrease cost and improve quality. With a solution such as Workday's Strategic Sourcing in place, health systems can mitigate risk and support a recovery strategy in the event of supply chain disruption.
Next-generation SCM systems allow hospitals and health systems to ease the procurement process with increased automation and workflows, ensuring employees have the right supplies at the right time, and at the right cost, reflected in reduced hoarding, greater supply availability, fewer readmissions, and improved patient experiences. Health systems leveraging cloud-based SCM solutions, such as Dayton's Children Hospital, can easily track inventory and see item shortages, back orders, and delivery status—all in real time. Mobile approvals, receiving, and delivery also streamline the procure-to-pay process and minimize delays.
UX and Usability
In healthcare, UX and ease of use matter. A modern cloud platform should leverage a simplified and optimized user interface, allowing users a better user experience. Increased visibility across supply chain data is dependent on high technology adoption among the diverse set of workers required to collect, collaborate, and make decisions on data. Improved supply chain user experience will also include a mobile strategy to support secondary users whose daily operations require them to physically move throughout the health system. Cloud-based supply chain insights are configurable, so users can see the most important information out-of-the-box, without expensive customizations.
Clinical Integration
Advancing supply chain maturity, including integration with the EHR to build a clinically integrated supply chain, creates the opportunity to streamline operations, capture cost efficiencies, and improve clinical outcomes. Effectively integrating modern ERP, EHR, and revenue cycle solutions provide hospitals with a complete view of cost of care components, their utilization during care delivery, and the resulting patient outcomes. The importance of analyzing and influencing costs, care delivery, and outcomes will only increase as health systems prepare to adopt new value-based reimbursement programs. A systems integration partner with deep ERP and healthcare expertise, coupled with a HIMSS Analytics certified team, can help health systems leverage technology and modern analytics for meaningful use. Examples include improving recall management by reducing "never events", reducing percentage of unused materials for superior revenue capture, and increasing the percentage of supplies supported by automated standards like GS1 barcoding for more reliable data and a cleaner item master.
Identifying improvement opportunities can drive better supply chain performance, reduce costs, and enable faster response to disruption. Cloud technology allows hospitals and health systems to automate supply chain functions to focus on patient outcomes and the future of healthcare.
Chris Gross is Healthcare Director of Business Development at Avaap. Chris brings more than five years of experience with Workday and healthcare technology, with a focus on supply chain, Prism, post implementation optimization and pre-implementation strategy. Get in touch with Chris to learn how to modernize and mature your supply chain operations.