Building Your Cloud Migration Strategy: Considerations for Selecting Your Next ERP
Hospitals and health systems running archaic systems for finance, human resources, and supply chain likely experience issues with data access and validity, high overhead costs, complicated or siloed processes, and limited functionality and capabilities compared to today's all-in-one cloud solutions. For healthcare CIOs looking to move to an enterprise system in the cloud, there are a number of considerations to make when selecting a new ERP vendor.
Business Fit
Are the vendors you are considering built for the flexibility cloud can provide? Many longstanding ERP vendors used the basis of their legacy software to rebuild in the cloud. While this can provide a unified experience for organizations moving from on-premises versions, if the software does not currently fit your needs, it will likely continue to fall short in the cloud.
Failing to leverage the right solution may lead to missing out on the benefits of the optimized user experience (UX) capabilities of today's technology or the ability to consolidate third-party software. A system built from the cloud up for today's people-first healthcare industry will allow your organization to limit costly configurations, leverage the newest functionality, and drive transformation.
Culture and Roadmap Match
ERP modernization is a business transformation project that touches every part of the organization – every hospital, clinic, physicians' office, and business unit. The investment is a long-term relationship that require strong cultural fit backed by partnership, customer-centric service, and a vendor that wants its customers to succeed, and gain benefit at the go-live and beyond.
With the pace of technological change faster than ever, it is also important to partner with a vendor that invests continuously in innovation to help customers leverage ongoing innovation. Understanding the vendor's product roadmap can ensure development aligns with your vision, strategy, and priorities.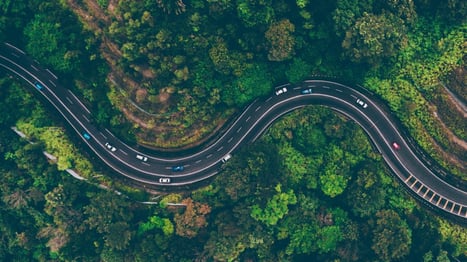 Integration
Check the software vendor's track record with EHR integration. Strong integration between the ERP and EHR will limit revenue leakage and advance supply chain maturity. As more organizations realize the benefits of a clinically integrated supply chain, it is worth looking into how well previous integration projects have gone and best practices to include in your project.
References
Research institutes like KLAS and Gartner frequently talk to healthcare organizations about their experiences with ERP vendors and deployments. CHIME CIO members are also forthcoming in the successes and challenges with technology initiatives inside their organizations. These sources, combined with reference calls with customers similar in size and type to your organization, can give a good overview of the experience you can expect with potential vendors. Industry analysts can also provide information into the product roadmap and how the solution will scale to support growth.
---
View the latest report on Avaap's Workday services.
---
Implementing a cloud ERP solution is an opportunity to make meaningful business and culture changes to allow for more streamlined processes and improved patient experiences. As you evaluate new ERP, consider the vendor's reputation, solution capabilities, product roadmap, and integration with vital health solutions.