Do Now: Create a Do-Not-Do List
The data is in. Employee burnout presents a daunting challenge for the entire workforce. According to the APA's 2021 Work and Well-Being Survey of 1,501 U.S. adult workers, 79 percent of employees had experienced work-related stress in the month before the survey. When workers experience burn out, they are exhausted, less effective, and have lower engagement. With the pace of change not slowing down, what can leaders do to help their employees, teams, and organizations build resiliency, combat burnout, and fight change fatigue?
One item to put at the top of your 2022 to-do list is creating your do-not-do list.
What's a Do-Not-Do List?
Peter Drucker coined the term purposeful abandonment and suggests organizations need a systematic way of divesting activities that no longer support organizational growth. If employees are constantly taking on new functions without removing responsibilities that no longer provide value, the likely outcome is stress, anxiety, burnout, fatigue, and ultimately resignations.
Leaders and managers can employ purposeful abandonment to review actions and activities beginning with their own teams. Activities which provide value, help drive the organization forward, and are aligned to the strategy can stay. Activities that no longer provide value, distract from value creation, or are no longer aligned to the strategy should move over to the do-not-do list.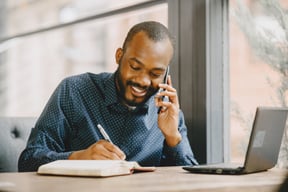 Provide Clarity, Build Resilience
By discarding non-value-added tasks and inviting employees to do the same, leaders signal that employees are not expected to do all of the "old things" while taking on new tasks in 2022. Purposeful abandonment provides needed clarity around priorities and avoids wasting time and energy on non-value activities.
Purposeful abandonment via the do-not-do list fosters trust and creates space for employees to balance their workload or take on new efforts. Employing purposeful abandonment throughout the year, think - new year's resolutions, spring cleaning, and holiday preparations - builds trust, fights fatigue, and ultimately creates a more resilient organization.
Judith Schouten is a principal consultant in Avaap's organizational change management practice. She is an accomplished Prosci®-certified organizational change management professional dedicated to helping individuals, teams, and organizations embrace change and transform for the future. Judith has extensive experience in organizational resilience and increasing change agility across industries.