Analytics, Dolphins, & Whales: Your Key to a Sustainable Data Culture
You may be wondering, "what do dolphins and whales have to do with data and analytics?" Academic David Feeny first made the comparison between dolphins and whales with business by explaining that dolphins surface frequently to take short breaths and maintain contact with the rest of the pod. Whales on the other hand stay submerged for longer, meaning when they need to take a breath it takes more effort and is longer. Dolphins, not whales, set the example for sustaining change.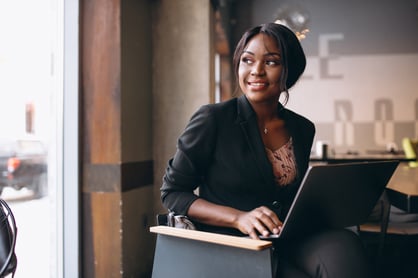 When it comes to developing a culture of data, change is at the forefront. A culture of data requires changing employee opinions, actions, and ways of working. Tableau explains that a data-informed culture shares five common elements: trust, commitment, talent, sharing, and mindset. Employees must trust in data, knowing there is a single source of truth, because otherwise, when you operate in silos, there is a breakdown of governance and security.
A strong data culture requires staying committed to growing a data-informed mindset, which doesn't happen overnight, and must be done right to enact sustainable change. It comes from the top down, with leaders showing that they see data as a strategic asset and accept the new way of working. Building a data-informed culture usually requires change management that help end users understand why change is happening and train them on the new way of working. In addition, moving forward with a culture of data means hiring and retaining talent that is excited by data, ready to learn, and has the tools necessary to be successful.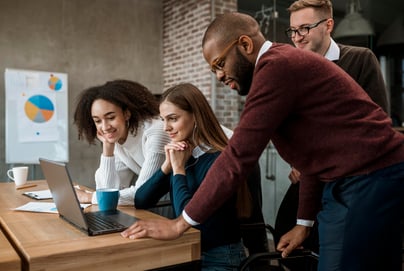 A key goal of a data-informed mindset is empowering everyone to be a self-service analytics user. Data is more accessible than ever, and not everyone needs to be an expert to move your data culture forward. Being an enthusiast is more important than being an expert. Be willing to not jump to the easy answer questions, and challenge yourself to ask the right questions. Some questions are hard to answer, but it's important to acknowledge that the question was asked.
The way your organization shares data will change as you adopt a data-first mindset and culture. As many business problems require data-sharing across teams, keeping data out of silos is key to improving secure data-sharing processes.
As your organization begins its data culture journey, it's important to remember that sustaining change is key to success. Like dolphins, short sprints, remembering to take breaths, and communicating as much as possible with your team will help advance a data-driven culture, bring sustainable change and ultimately success.
Nehul Vyas is vice president of data analytics at Avaap. He helps clients design, implement, adopt, and leverage data analytics capabilities to reach their goals. Reach out to Nehul to learn how you can achieve a data-driven culture.