Culture of Data: Your Guide to Decision-Making
Confidently executing towards a desired outcome can be full of noise – especially when assumptions and guesswork cloud the way. Often, people make decisions based on gut reactions, which isn't always a bad thing, because when built on experience and exposure, guts can offer a foundation for decision-making. However, when individuals overweigh their perspectives and overlook human bias, faulty rationale can derail progress.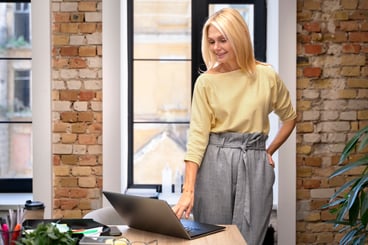 A culture of data refreshes, elevates, and advances decision-making. Data-informed cultures alleviate time spent debating, explore outside factors, and silence inaccurate assumptions. Forward-thinking leaders aim to marry their experience with rigorous data analysis to elicit maximum confidence.
By establishing data platforms, curating information, and creating dashboards that inform outcomes, organizations can seamlessly weave in statistical testing and advanced models for predictions. Integrating timeless, statistical rigor notifies significant change, informs the degree of impact, and signals for further intervention, or extraneous events.
For example, when a state government agency wanted to address child abuse and neglect, they used data to evaluate their program outcomes to understand how to strengthen the interventions and support at-risk children. Analytics experts gathered requirements and industry knowledge, then implemented statistical components best suited for the problem at hand. In this case, we paired two independent samples tests for each abuse and neglect program to gain visibility into significant behavioral change within the agency's stakeholder population. Transforming survey data into quantitative analysis allowed the agency to pair industry knowledge with statistics to create a 360-view of the effectiveness and future improvements for their offerings.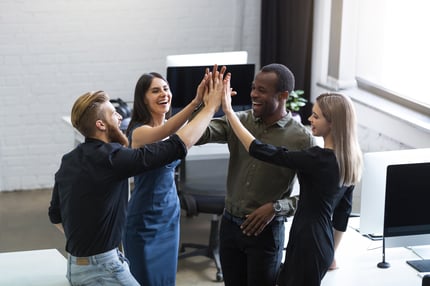 By using statistical analysis and data analytics, visibility into areas of improvement increased. It also served for analysis for measurements toward goals while offering a sole source of truth for stakeholders. The result is a clearer understanding of where to channel funding, rework survey questions, and identify specific families that require further intervention.
Decisions are hard, resting soundly in a choice is harder, and knowing your next action is the hardest. For many organizations, the results of investing in building a strong data culture are clear. There is a single source of truth that is trusted, cross-department collaboration is easier and more secure, and the ability to make a data-informed decision is easier than ever before.
Stacy George is an Avaap Data & Analytics senior consultant. Her experience spans all industries, including higher education and government. Stacy has partnered with customers to use data and analytics to manage housing insecurity, food security, labor markets, addiction services, community networks, and health programs. She is passionate about deriving data-driven decisions to bridge societal gaps.