Paused for the Pandemic: Why Digital Transformation is Moving Full Steam Ahead in SLED
Between offices closing, switching to remote work, and the lack of a daily commute, so much of our lives was put on pause during the pandemic. Many state and local government organizations also put transformation initiatives on the back burner as they worked to adjust to a remote world and keep their employees, students, and citizens safe. Like the private sector, government organizations had to pivot overnight amid the struggle of outdated and inflexible technology.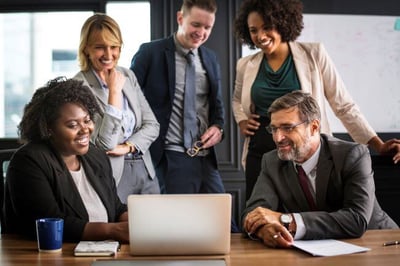 According to the Dell Digital Transformation Index, 89% of those surveyed said the pandemic showed the need for a more agile and scalable IT environment, prompting the desire for a more digital and cloud-based organization. State and local governments had similar experiences when residents began doing more tasks online. With the pandemic transitioning to endemic, many public sector and higher education organizations are now moving ahead with digital transformation to address the shortcomings of legacy technology.
Citizen expectations for government services are changing as the call for more transparency, accessibility, and responsiveness is rising. Digital transformation is needed now to help with process efficiency, business capabilities, and improving the stakeholder experience for citizens, employees, and students.
While many public sector organizations pushed pause during the pandemic, Utah's Salt Lake City used the pandemic as a catalyst to transform their organization. Salt Lake City got rid of manual processes and created more efficiency with flexible technology, helping them to be prepared for current demands as well as what happens next.
While the pandemic stalled many transformation efforts, it also set the stage for SLED organizations to come out stronger than before. Now is the time to put your technology under the microscope and determine what transformative initiatives will power your institution, city, or state going forward.
---

---
Tim Atkinson is vice president of advisory services at Avaap. He is passionate about partnering with public sector organizations to transform their operations. If you want to learn how your organization can become more efficient and agile through modernization, connect with Tim to get started on your digital transformation journey.