From the CEO: Four Big Trends for 2016
Forget the diet resolutions – gazing into the crystal ball for 2016 is where the real post-holiday fun is at.
Cloud took top billing in our 2015 predictions; it continues to gain momentum, allowing customers to access the industry-specific comprehensive functionality they need without on-premise infrastructure costs. Look at the broad themes for the coming year, and you'll find that virtually everyone is influenced by migration to cloud.
So, what's in store for 2016?
This is the year of the consumer. Savvy retailers will leverage social data for demand forecasting and personalized customer experiences. Peacocking on social media influences everything from makeup and fashion purchases to the hottest tools and toys, and retailers that combine social listening with inventory and demand planning can respond quickly to consumer and market trends. We'll also see more retailers leveraging cloud-based ERP and social data to better anticipate consumer needs driven by variables as wide ranging as celebrity influence, weather or unforeseen events. Enterprise applications designed specifically for retail can connect social commentary with store performance to identify service or product issues, or to win consumers over from a competitor.
Healthcare organizations will mature on big data analytics, which will have direct impact on quality patient care. The amount of healthcare data is staggering and anticipated to double over the next 10 years – but how can health systems use this deluge of data to influence outcomes? Analytics are the key, and we anticipate more healthcare organizations deploying analytic applications to organize data from multiple systems into a single version of the truth. Through a consolidated view, healthcare organizations can get the visibility needed to identify care variations, reduce waste, and improve lives. We'll see more health systems using data in a predictive and prescriptive manner, rather than just reacting to trailing reports.
Cloud migrations will continue, with industry-specific solutions gaining an edge. Software that reduces or eliminates the need for additional IT resources or infrastructure investments will continue to gain appeal. Cloud technology levels the playing field for smaller organizations, delivering access to capabilities previously available only to enterprise customers. And for larger organizations, cloud opens the door to new possibilities and enables the transformation of business processes. Large or small, software purpose-built for industry reduces the need for customization, delivering functionality to match specific business requirements, such as brewers seeking to manage formulation and quality control or equipment manufacturers wanting to improve field service management, parts delivery, warranty and after-sales support.
Talent and skill shortages will spur greater investment in HR software. Talent remains a key predictor of organizational success, and a lower unemployment rate means greater competition for top performers. That competition, as well as the deep-dive insights that a unified Human Capital Management system can provide, will lead more organizations to modernize their HR technology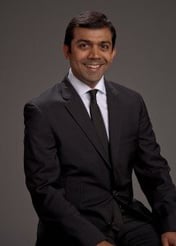 stack. The cloud makes it easy to buy, deploy, use, and maintain the most advanced and reliable HR technology, enabling organizations to gain a complete picture of employees to optimally develop and deploy them, and to boost business performance and workforce effectiveness. If our customer base is any indicator, we'll see growing interest in Infor HCM over the next calendar year.
We hope you'll stay in touch throughout the year, and if nothing else, come back next December when we'll review our predictions.
Best wishes for a healthy, productive and profitable 2016!