ARPA Funding is Still Available: Here's How to Use It
The American Rescue Plan Act (ARPA) was signed into law a year ago on March 11, 2021. The plan, which includes $350 billion dollars in emergency funding, is dedicated to mitigating pandemic impacts for state, local, territorial, and Tribal governments. While now a year old, there is still funding available and recipients still have until December 31, 2024, to assign funds and until December 31, 2026, to spend them.
Many government agencies are still figuring out how to make the best use of those dollars. According to Cook County, IL CIO Tom Lynch, ARPA funding is giving state and local government a "once in a lifetime opportunity" to invest in their technology infrastructure. The appropriate uses range from supporting tourism marketing campaigns to increasing hazard pay. Between available ARPA funds and the more recently signed infrastructure bill, there are even more new funds to support government efforts to modernize technology, improve their data footprint, and more.
Aging Legacy Systems Creating Problems Today and for the Future Without a Mitigation Strategy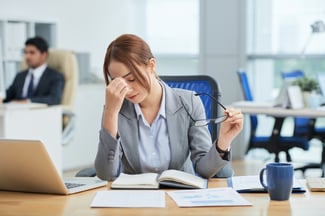 In 2022, state and local governments are expected to spend $130.5 billion on IT; $10B more than 2021. One of the many ways to use ARPA funding is to modernize aging technology systems. As the pace of government organizations moving to the cloud increases, it has been reported that public sector organizations have saved more than $1MM by retiring legacy systems. Moving to the cloud benefits governments, their constituents, and their employees by reducing costs and enabling better delivery of citizen services through modernizing government services and meeting changing digital expectations of residents.
The National Association of State Chief Information Officers (NASCIO)'s top priorities for 2022 include cloud services and solutions, namely cloud strategy, governance, and procurement, a topic that has been on the list since NASCIO began its top 10 list in 2014.
Changing the Paradigm: Siloed Data vs. A Culture of Data
After sweeping through the private sector, the public sector is beginning to see the importance and benefits of investing in a strong data analytics platform and developing a culture of data awareness, data governance and transformation, and the resultant business and organizational insights driven by a Data-centric Culture. Gartner reports that by 2023, government organizations that promote data sharing will outperform peers as a more transparent, efficient, and data-driven government. Using ARPA funds to invest in data analytics tools and platforms allows governments to improve internal data sharing, make data-driven decisions, and provide citizen transparency.
The State of California is using ARPA funding to improve data collection and measurement for their community care programs, as well as have a more comprehensive view into students who qualify for financial aid. Across the county there are numerous examples, such as Iowa using funding for IowaWORKS, an interactive dashboard that brings awareness to in-demand jobs in the state, with special focus on industries that were hit hardest during the pandemic.
Remember Your People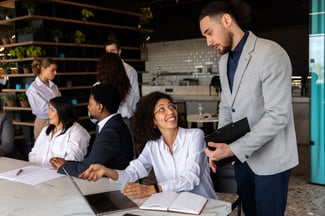 Modernizing and investing in new technology changes how people work, and while it's often for the better, technology changes faster than people adopt it. Chief Technology Officer for the State of New Jersey Chris Rein shared that sometimes, the hesitation to invest in new technology isn't just the cost. Rein said instead, the question can be, "how much change can a group of 600 of 700 people accommodate?"
In a time of heavy change fatigue, it's important to take a deliberate approach to managing the people side of technology investments. Implementing change management strategies at the beginning of the project (Phase 0), which can be as early as the mention of change, can make or break a project's success and long term legacy.
With ARPA funds still available, state, and local IT leaders should be evaluating their needs and how the funds can best address them. While availability of funds is enticing for state and local governments, it is important to think strategically about how projects will be funded and sustained beyond the initial implementation. It's also critical to setup the funded program oversight model, including measurement and reporting required to demonstrate relevant use of the funding as well as successful outcomes.
ARPA represents a major opportunity for state and local government to invest in technologies that will modernize operations, create efficiencies, and better serve residents and employees. Forward thinking state and local governments will take the opportunity to seize the moment now and lay the groundwork for more efficient and effective government in the future.
Trying to determine how to best make use of American Rescue Plan Act funds? Connect with Avaap to ensure that ARPA resources are allocated in a way that maximizes their impact for your state, county, and local communities.