PeopleSoft Pro-tip: How to Maximize ROI and Create a Can-do Culture for Business Transformation
Is your ERP a necessary evil, or a critical business tool? How do you measure the value to the end-user community when compared to your IT spend?
These are tough questions that every IT organization needs to ask. Reflection, self-assessment, and understanding what the competition is offering will align your IT solutions to what the end-user community demands. Too often, there are hidden costs you do not see rather than direct licensing expenditures.
Is your organization running third-party solutions because your ERP cannot handle a specific task? Are end-users replicating data and systems in spreadsheets to get what they need? Do people run an endless variety of reports because the information is piecemeal rather than consolidated?
These are all symptoms of an aging IT architecture and solution.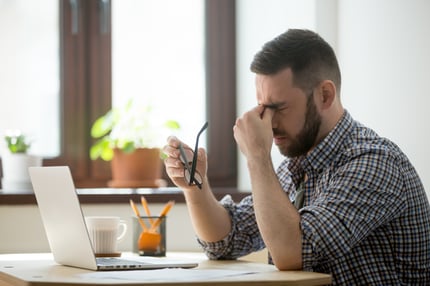 When was the last time you checked to make sure you were still getting the expected value from your PeopleSoft platform? What is the total cost of ownership when you include supplemental solutions and workarounds? What does a cloud solution offer your end-users that your on premise system might not offer? Wherever you are in your journey, you can start today on a path to accomplishing your strategic goals.
Begin with a Self-Assessment
To get on the path to a simple and more streamlined future, start with an accurate picture of where your organization is today and what you would like to achieve moving forward.
Assess your current environment by asking questions:
Do we have an accurate picture of what IT products and services are being consumed by business users across individual units and their associated costs?

Have we benchmarked our IT investment against peer organizations?

Have we measured the satisfaction of the end user community? Do we have a feedback mechanism?

Do our IT systems support our business processes, or do our business processes evolve to align with the limitations of our systems?

Does our current level of customization hinder our ability to adapt to the changing landscape in the market?

Do we have the IT team to support our customizations and future requirements in a market with depleting labor resources?

Is our system meeting our IT needs or do we need to supplement with redundant outside vendor services?

Have power users developed ancillary systems to achieve their mission?

How much shadow IT exists across our organization? Do these shadow systems meet the standards established by IT for data security, back-up, etc.?
Armed with information about where you are currently, you can start to plan a path forward.
Manage

Upgrades and Customizations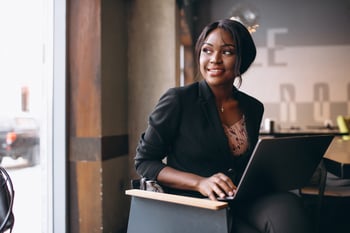 There is no doubt that PeopleSoft can be a great tool for an organization, and the ability to customize to your precise requirements provides value. Customizations are great, until they aren't.
At what point does having a highly customized solution become a cost to your organization more than a benefit? When does a customized solution become unmanageable? When does the cost to deploy and test an upgrade become more expensive than doing nothing and falling behind? And worse, what happens when your highly capable staff is part of an aging workforce of skilled PeopleSoft developers, leaving you with few options to maintain a highly customized environment when they retire?
Most IT leaders know that while customized software offers flexibility, it also brings its share of challenges. When looking at upgrades and customizations, ask yourself the following:
When was our last upgrade completed and when is the next one scheduled? Are we utilizing the PUM upgrade?

Are we due for an upgrade next quarter or next year?

Do we have visibility into the number of customizations made?

Has it been longer than a year since reviewing customizations in use?
The roadmap for PeopleSoft customers typically presents two options. You can either do a full analysis of competing solutions to determine if there is a better fit for your organization or complete an analysis to determine the best method to support PeopleSoft moving forward. If you are looking at your current technology and roadmap for the future, consider what you are missing. If your commitment is to stay with PeopleSoft, consider how you will continue to support your current environment and provide enhancements to the end user community. Does your team have the right in-house skills? If not, consider bringing in a partner who can maintain your existing PeopleSoft application and manage upgrades so your internal team can focus on transformation.
Plan for the Future
As much pressure as there is to move to the cloud, it may not be the right time for your organization to make the move. That is also not a reason to stand still. Have a plan for a move to the cloud whether the time is now, or 5 years from now, and make sure you continue to get value from your current system while planning for the future.
Avaap is a knowledgeable partner with experience in PeopleSoft and ERP consulting that can help you streamline and simplify where necessary while also reducing shadow and paper systems. Speak to our consultant team and learn how we can help ensure that your people and technology align with your strategic business goals.