Ask the Expert: Digital Transformation from the C-Suite's Perspective
Before joining Avaap, Angelo Mazzocco held the roles of CIO, COO, and CEO for six organizations across numerous industries. We asked him five questions about digital transformation and the business value to expect.
How do you know when the time is right for a new ERP?
It's time to consider a new system or system upgrade when you being to see redundancy between the systems a new ERP would replace. For example, data that's entered in an HR system that is also needed to be entered into the accounting and customer service systems. This creates extra manual labor which often comes with errors. New ERP systems can manage repetitive tasks, and free team members to focus on higher value activity that aligns to your organization's business priorities.
Another sign it is time for a new ERP is when there is an increase in customer service complaints or when you lack the ability to make real-time decisions. For example, procurement teams might have a hard time pulling current inventory to understand what's available at a particular location or the need to restock an item.
What is something someone who has never been through the ERP buying process should pay attention to in their ERP selection process?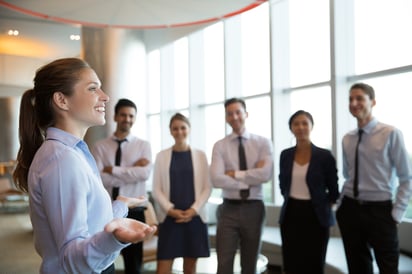 When you're purchasing a new cloud ERP system, it requires different thinking than previous traditional ERP purchases. There are a few things to consider that will get you the full potential out of a new system. First, conduct a flow analysis, then evaluate the technical fit of the new system. Next, understand the total cost of ownership (TCO). This will help you develop a realistic implementation plan. Finally, look for objective advice from a vendor partner.
How does a CIO, COO, or CEO know if the ERP solution is able to scale and grow?
One of the questions to ask your software vendor is if there are global capabilities within the system and how that works. You should be aware of the infrastructure and how the security features are impacted during growth. If you are thinking about possible mergers and acquisitions in the future, you would want to understand the adaptability of the new system for that use .
Next, turn the questions to yourself and ask, how will our company enable flexibility, standardize processes, integrate operations, and ensure access to real-time data? Successful transformation requires commitment to change from the entire organization, which involves embracing new ways of working and using technology to align with the vision.
What is one thing every CIO, COO, and CEO should know as they begin their digital transformation?
A successful transformation project is a team effort. It is important to include individuals from all areas of the business and to develop a list of expectations with all end users. As you evaluate ERP systems, compare them to this list of expectations. Look at platform scalability and flexibility, mobile support ability, ease of use, and the long-term costs.
"Successful transformation requires commitment to change from the entire organization, which involves embracing new ways of working and using technology to align with the vision."
Why is proactively planning for change key to transformational success?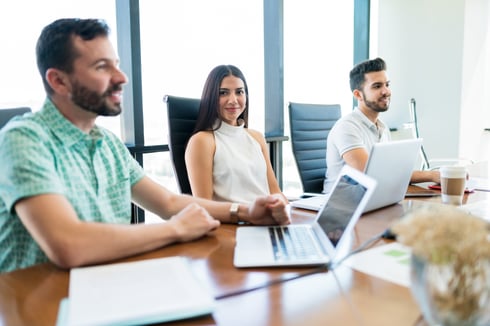 Managing change drives project success. ERP implementations are complex because they impact every area of the business and require involvement outside of core responsibilities. ERP implementation projects are long and will inevitably have challenges. The project team needs to sustain a high level of motivation to meet the expected performance levels and drive the project forward successfully. Ensuring that there is ongoing training and education, along with implementing best practice change techniques, enables the team to learn and understand all aspects of the new system which then cascades through the organization. Leaders must define the way they measure adoption and performance while actively supporting and being a champion for change and the new way of working, while celebrating milestones along the way.
Avaap Vice President Angelo Mazzocco has more than 30 years of experience as a CIO, COO, and CEO as well as leading organizations through digital transformation and ERP system selection.