Cloud Implementations: Don't Let the Pain of the Past Get in the Way of the Future
For many organizations, the decision to move to the cloud is both simple and difficult at the same time. On one hand, the benefits are clear: streamlined operations, fewer manual processes, and improved efficiency. However, the process to get there can be daunting due to the time, effort, complexity, and cost that goes into a cloud implementation. The trepidation is compounded for organizations that hold bad memories from getting to where they are now with their current system.
It's important to not let the pain of past ERP implementations get in the way of your future with a cloud transformation. Below are ways to set yourself up for success when moving to the cloud.
Go in with Eyes Wide Open
It is unrealistic to think your ERP transformation will not have some bumps in the road. As we like to say, bee stings will happen, but snake bites should not. This means that while there are a few challenges you are sure to encounter, they should not be arduous enough to injure, or set back, your transformation initiative.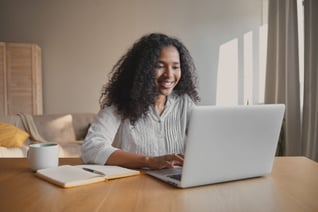 A few common challenges I've seen throughout my career include not having a solid foundation, forgetting about the people side of technology transformation, and a lack of attention to the details. Here's what to do keep these potential bee stings from turning into snake bites:
Lay a Solid Foundation
There are two keys to success when it comes to beginning your transformation journey. Right off the bat, the system selection process is your starting point to a successful transformation. A respected and empowered selection team, clear governance on the final solution decision, along with vendor scorecards will help the team stay aligned and make a decision that is right for the organization.
The next key to success is phase zero planning. Phase zero is an often-missed step in the ERP implementation process, and includes the activities between selecting a new system and the implementation activities. Phase zero includes project management and governance, organizational and business process alignment, and change management preparation. Including change management in phase zero and being specific, early and often, is key to seamless transition. Rumblings of change start as soon as the system selection process begins, so it's important to stay ahead of the curve. Phase zero helps you to do that.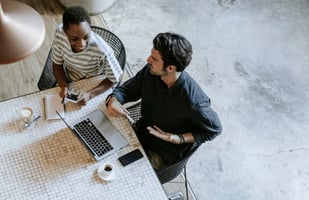 Remember the People
There is a lot to take into consideration when it comes to moving from manual processes to technology-aided operations, including getting your team up to speed with proper training and mitigating resistance. This is a key place for executive involvement and the creation of a change agent network to help employees adjust to new technology, as well as the creation of a formal change management and communication plan.
Testing, Training, and More
The details of an ERP implementation lay in the areas of testing, training, and securing the system. Understanding your data integrity and cleanliness will help define data governance and keep one source of truth for business data. When it comes to user acceptance testing, investing in a testing tool will help organize testing, and using your converted data will save time down the road.
Training for adoption, including taking into consideration different learning styles, is a major key to success. Your implementation can be picture perfect, but if people don't know how to use the system, you cannot move forward like intended or reap the full value of a new technology solution. A combination of role-based training and business process training will help employees see the bigger picture and lead to faster adoption. This, in addition to multiple methods for training, such as live and on-demand sessions, help energize and empower users.
Implementing new ERP impacts every business unit in the organization. Preparation and strategy, including setting the foundation, remembering your people, and managing change are all ways to have a successful implementation, move through challenges with ease, and have a system that delivers strong ROI for your organization.
Angelo Mazzocco is an experienced leader in the technology and consulting spaces, having held multiple CIO and executive-level roles before joining Avaap as vice president of advisory services. Angelo is passionate about helping organizations digitally transform their technology operations and exceptional customer experiences.
ERP TRANSFORMATION WEBINAR: Watch Now!